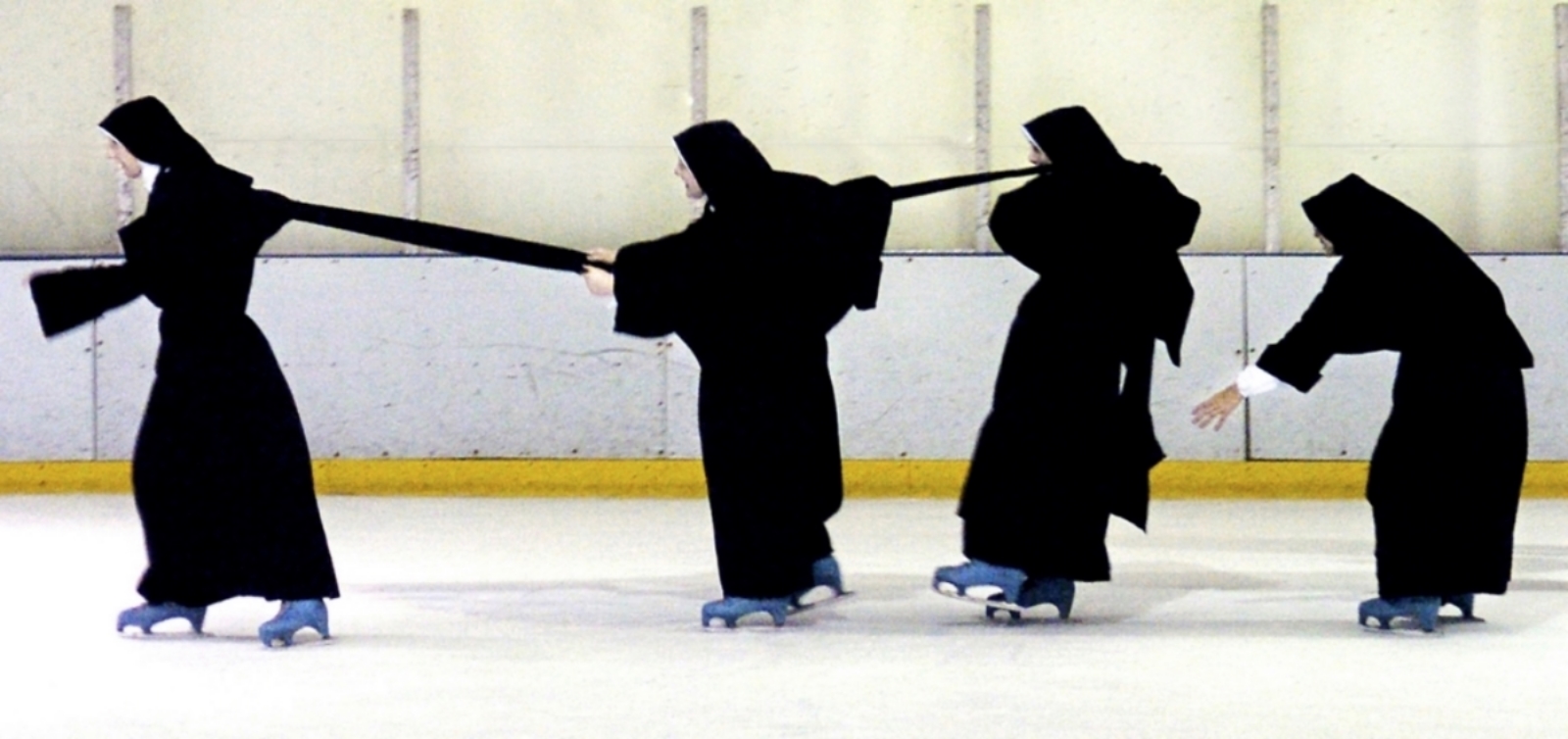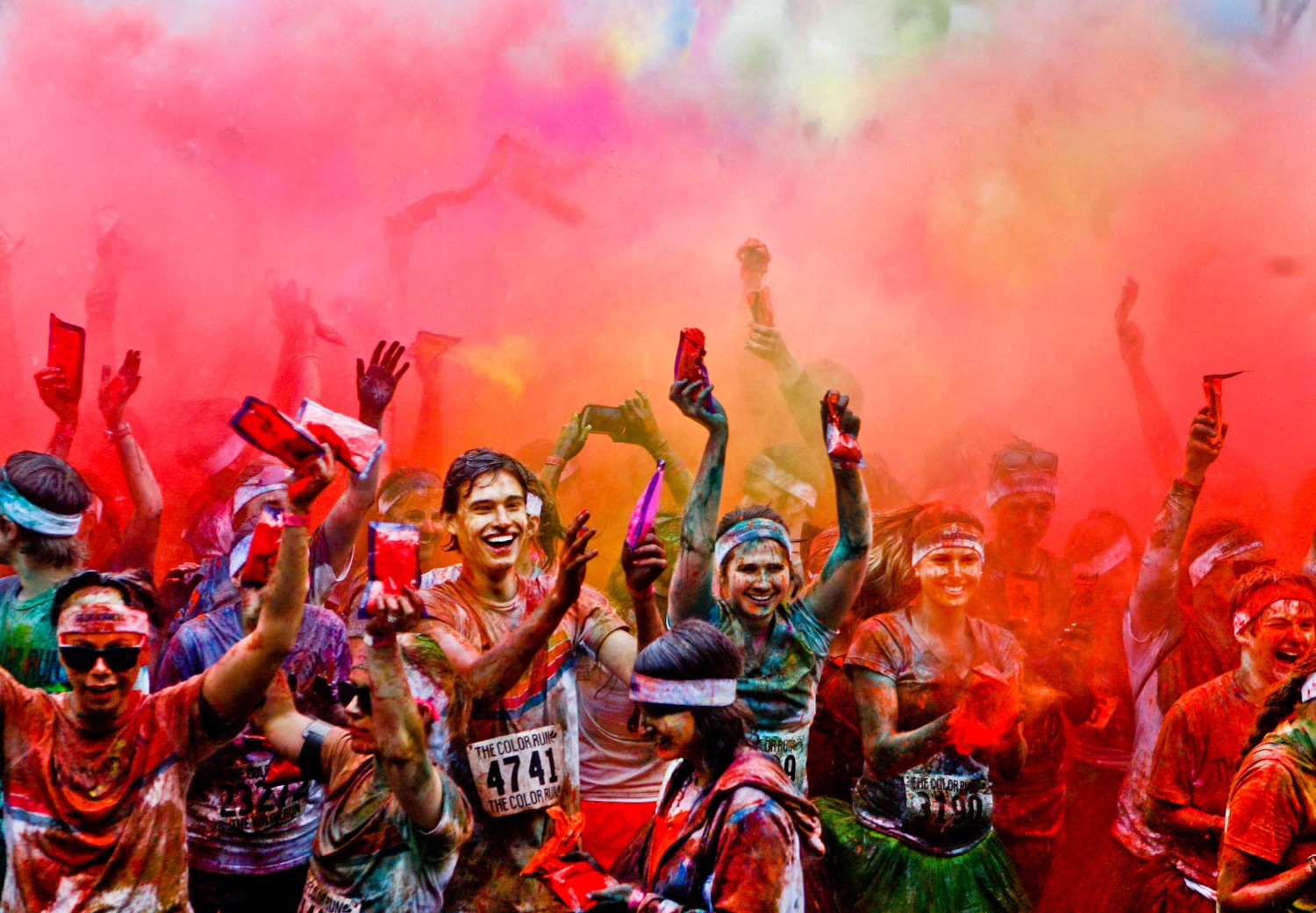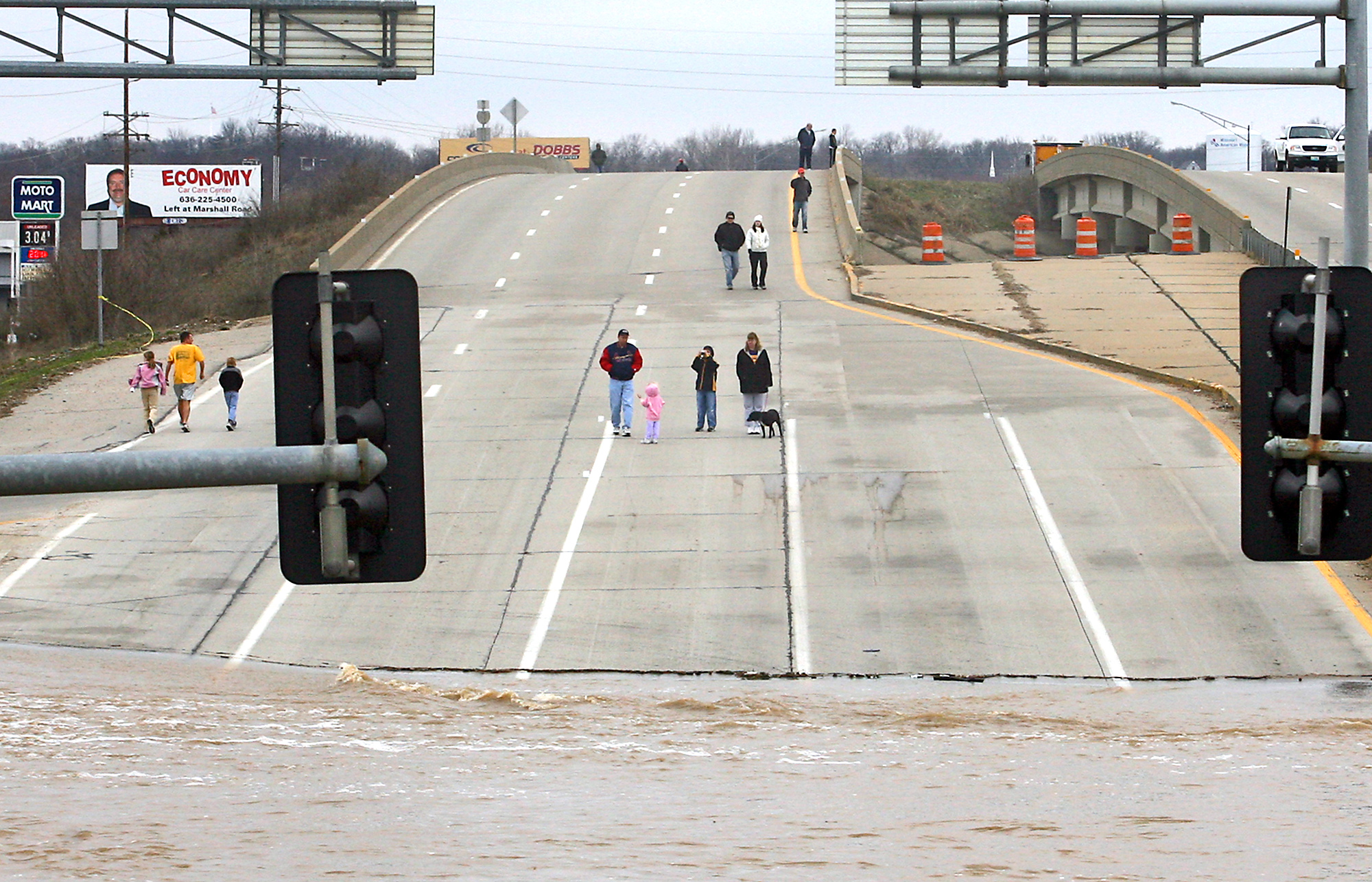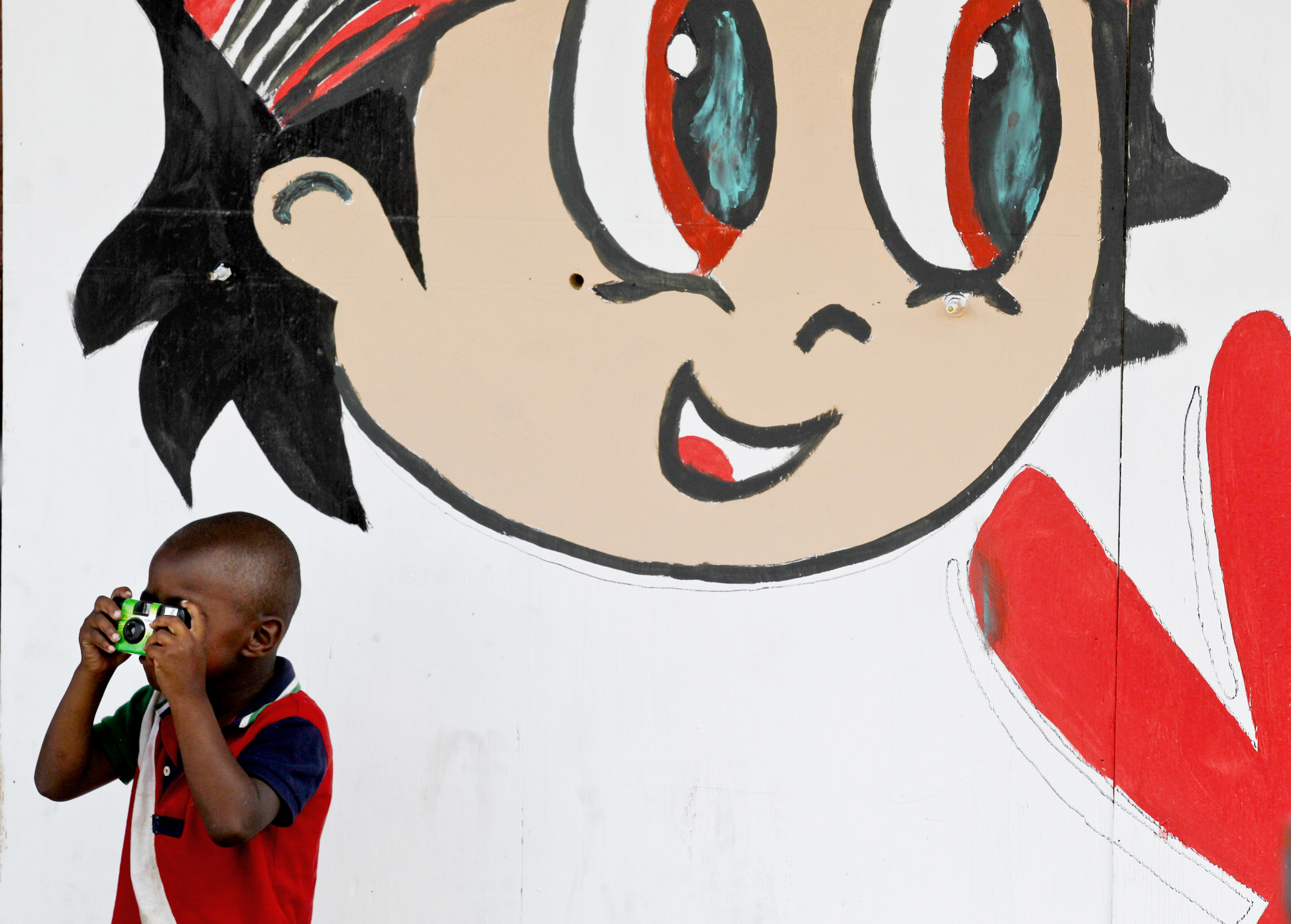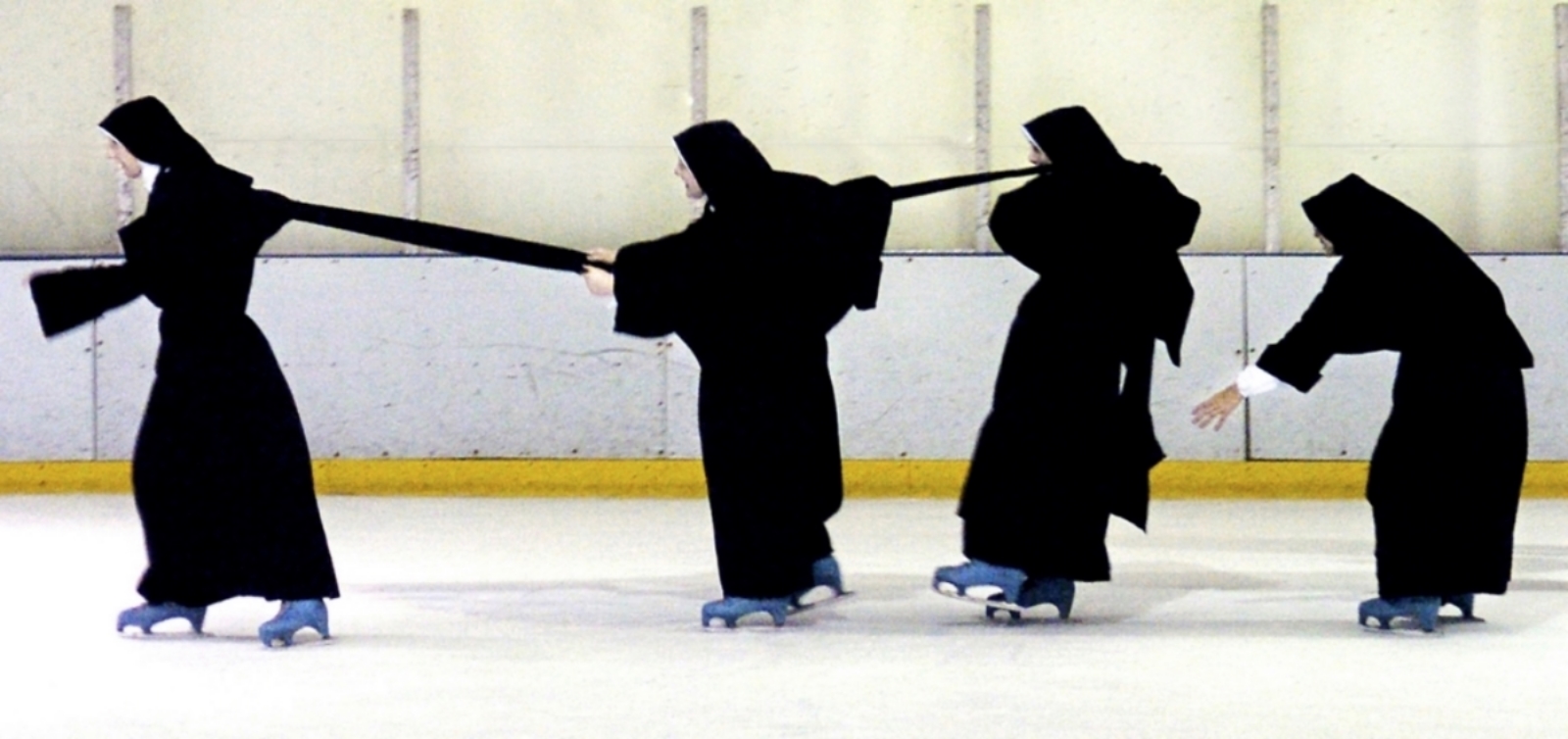 Sisters of the Norwood and Minnesota convents of the Daughters of Mary, Mother of Our Savior, congregation ice skate at the Northern Kentucky Ice Center in Crescent Springs, Ky., on November 26, 2004.
"When they shoot at one of my guys, it's personal. They may as well be shooting at me." said Cincinnati Police Chief Tom Streicher. Streicher holds his coffee as he looks into the bullet-shattered window of one of his undercover vehicles at 2:00 in the morning after an officer in the vehicle was shot in Over-the-Rhine on December, 2, 2005.
Hugh Hills retrieves a framed photograph from the roof of his house on May 31, 2011. His home was destroyed by the May 22 EF-5 tornado in Joplin, Mo., weeks earlier.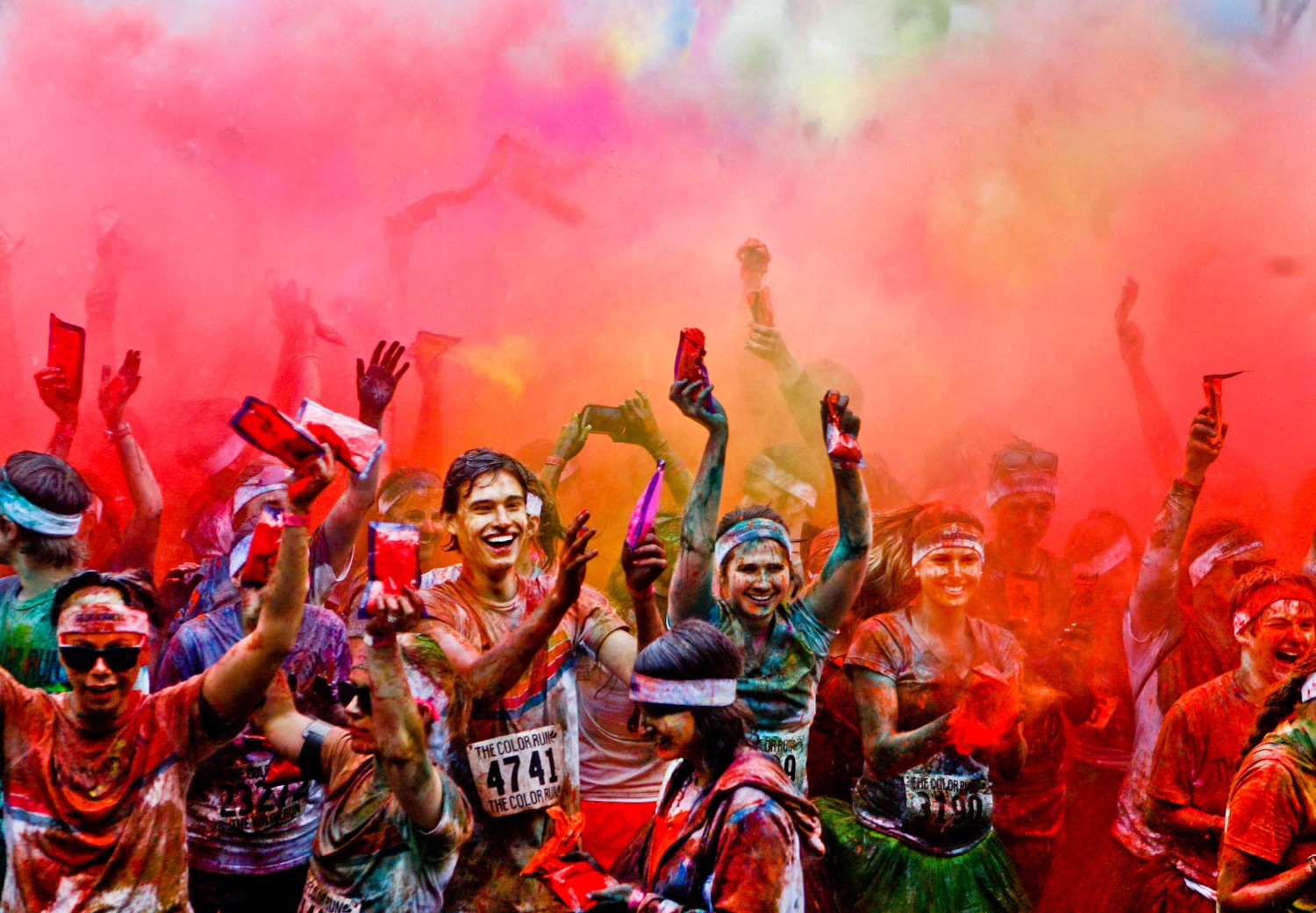 Participants celebrate with a color toss after the Color Run downtown St. Louis on April 27, 2013.
Sattar Abudarb, front left, is comforted as his cousin, Karrar Abudarb, is buried during the funeral service at Lakewood Park Cemetary on November 20, 2007. Abudarb, 19, died after a soccer goal tipped over and crushed his skull at Wilmore Park.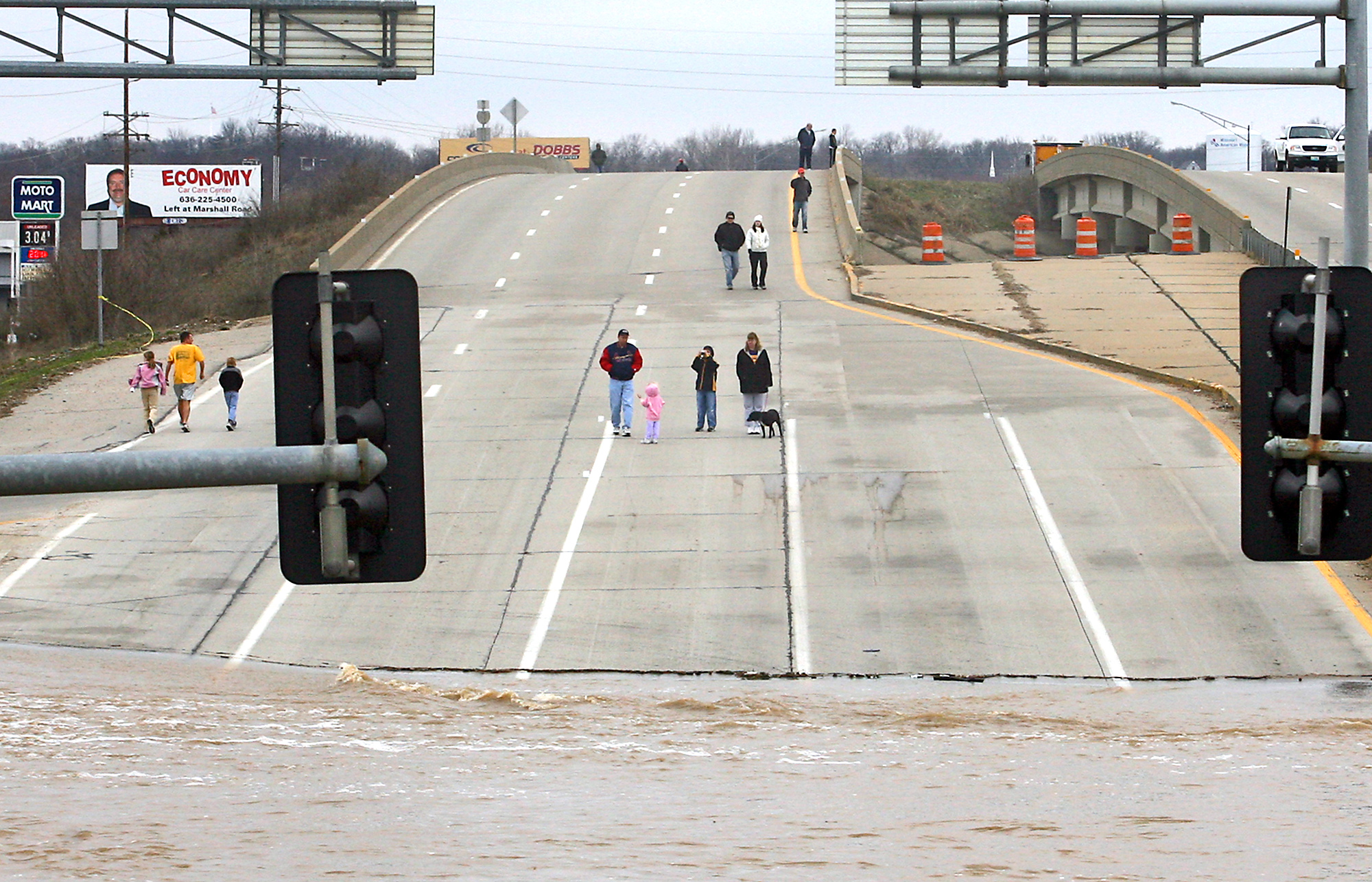 Sightseers look at the flooded section of M0-141 at the intersection of I-44 in Valley Park, Mo., on Saturday, March 22, 2008. Heavy flooding caused much damage to the area.
Steven Tyler, of Aerosmith, performs at Verizon Wireless Amphitheater in St. Louis, Mo., on June 10, 2009.
Amanda Andesilich, 11, of St. Charles, eagerly waits for cotton candy during St. Charles Night Out on September 25, 2007 in St. Charles, Mo.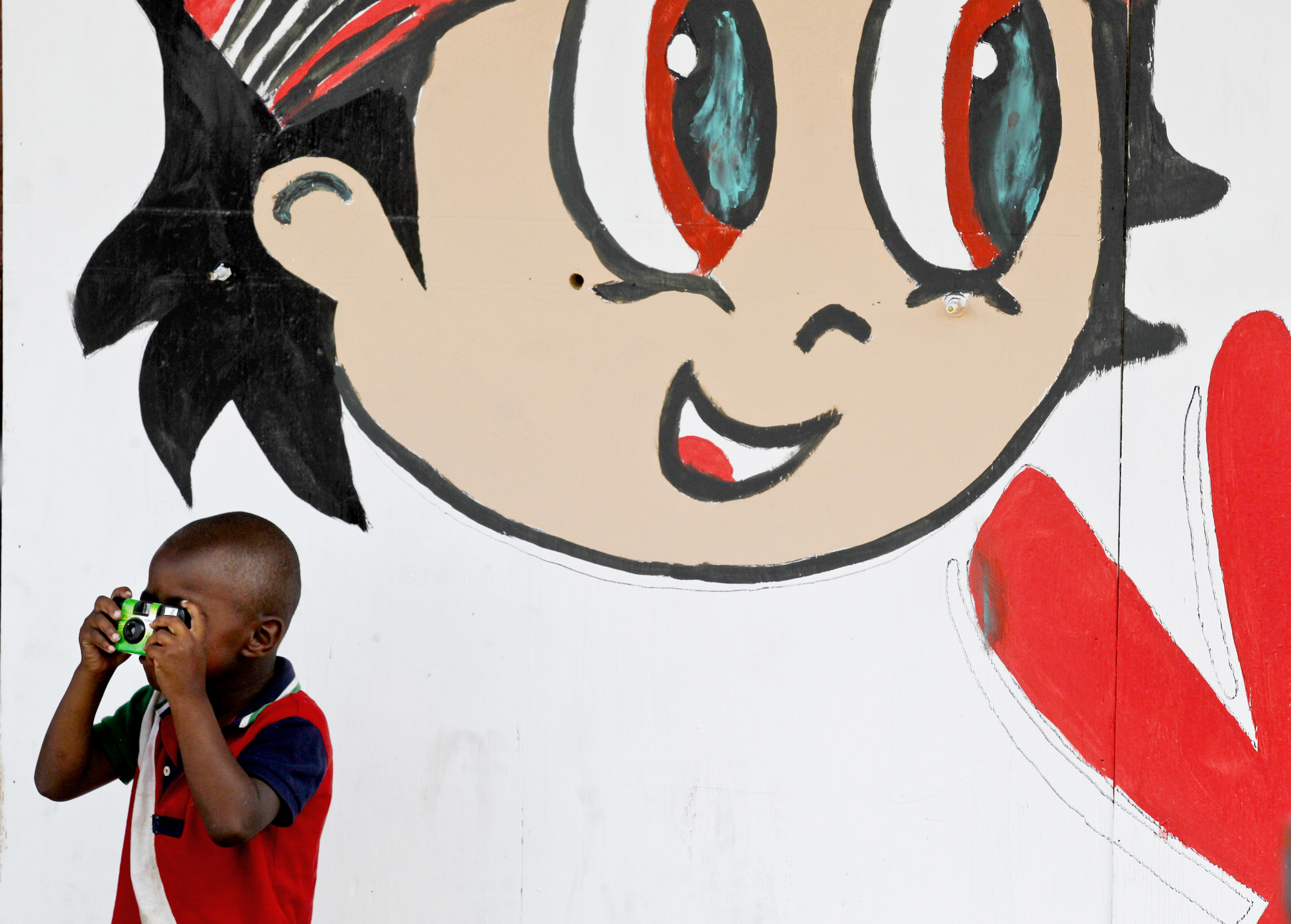 A young bystander takes a photo as police officials work outside the scene of a workplace shooting that police report was a murder/ suicide which resulted in four deaths on Cherokee Street in St. Louis, Mo., on June 13, 2013.